Souvenir Products by Draw Collective


"Koupepi" (stuffed vine leaves) place mats.

The act of rolling the mincemeat into a vine leaf becomes the act of rolling the food leftovers after eating a meal, so as to dispose them. The shape of the vine leaf inspires the shape, which is a very common ingredient in the Cyprus cuisine.

Materials: Felt.
Approximate dimensions: 45 x 45 cm / Thickness: 3mm.


The "souvli" pencil holder.

The inspiration behind the pencil holder is a traditional cypriot food, the souvla. The pencil holder resembles the "foukou", the traditional designed Cyprus rotisserie BBQ grill, and the pencils resemble the barbeque skewers.
Materials: powder coated aluminium 3mm and solid wood.
Dimensions: 20 x 13 x 3 cm (length x width x height).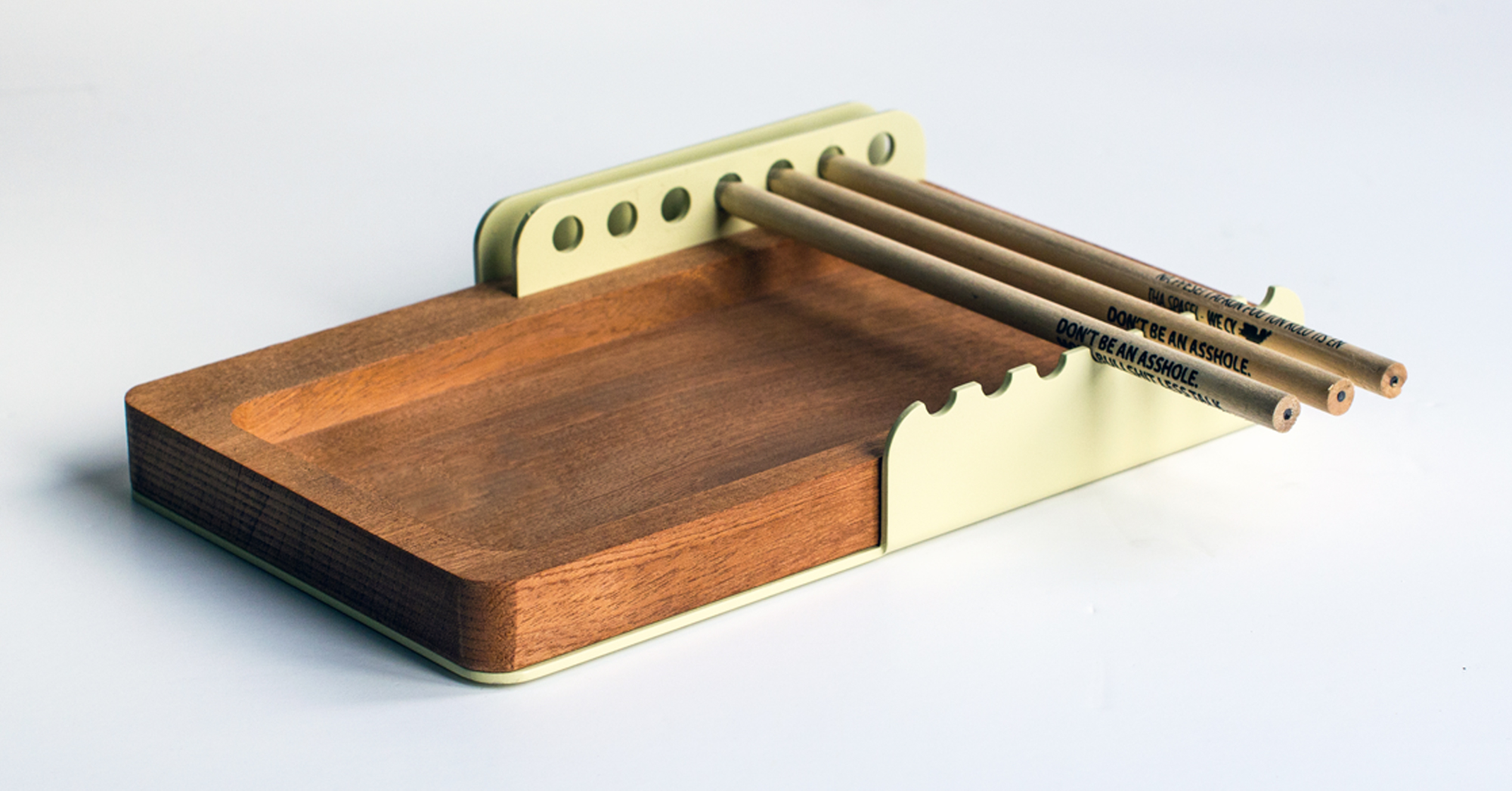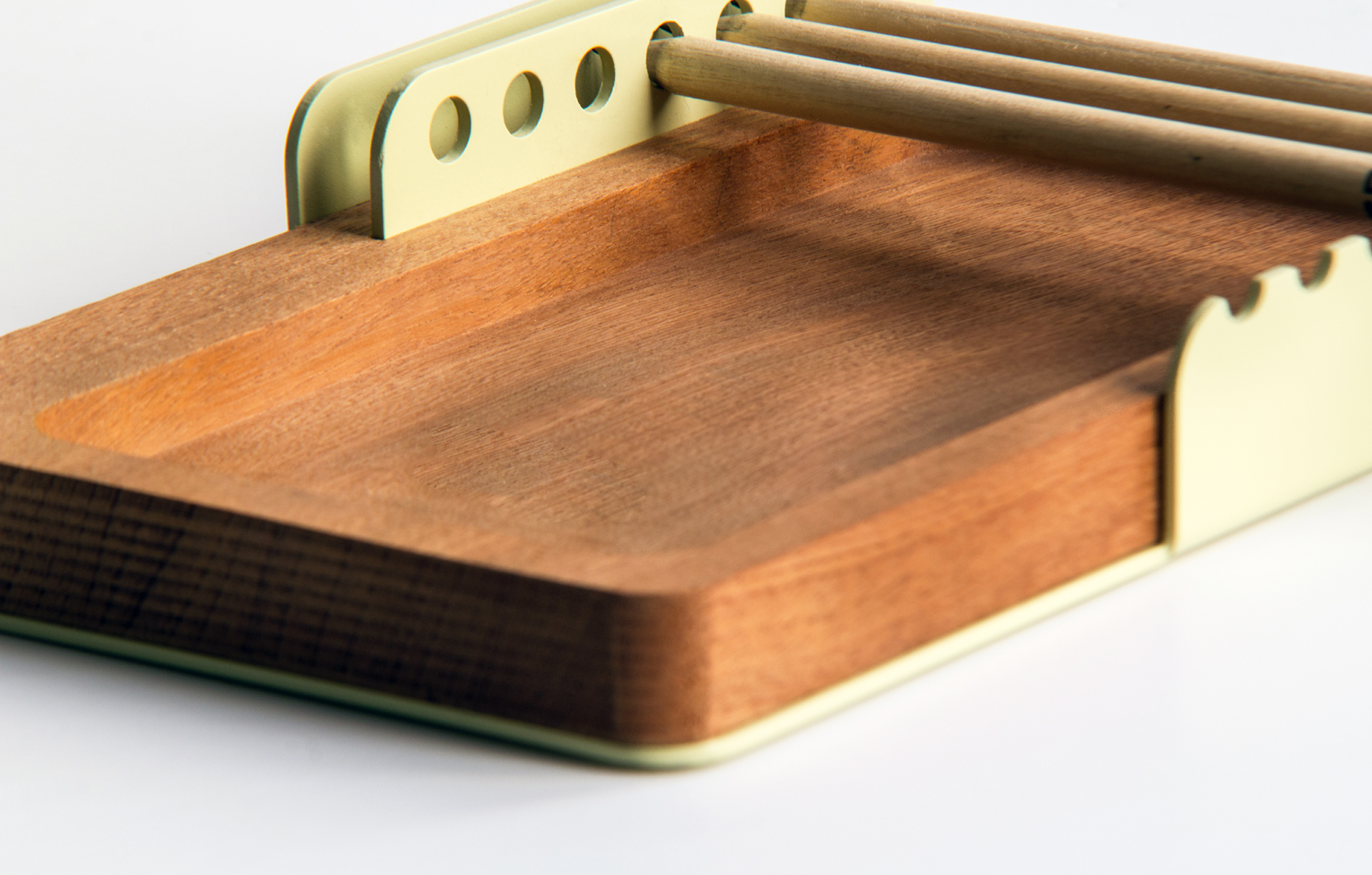 "Shiakatouri" doorstop.

A doorstop is an object that we use in our everyday life. However, it's been often that this item is been overlooked. Even though its shape is simple, triangular, it still has an important function to serve. This item has become part of the WECY souvenir project collection. Its name is based on the Cypriot word "shiakatouri" which means downhill. Therefore, as the doorstop has a slight inclination it it's shape; we combined its shape with the white and yellow lines that a road has, without interfering with the doorstop's shape and functionality.

Materials: Solid iroko wood.
Dimensions: 15 x 5 x 3.5 cm (width x depth x height).


"Too much sunshine" photo filters.

The inspiration behind the "too much sunshine" photo filters is all year round sunshine that Cyprus offers and the digital filter (Instagram).

We live in a country that offers more than 300 days of sunshine. Therefore we offer through these photo filters, "sun" analoque filters, for an all year use, but also the joy to tourists to add the cyprus sunshine in their own photos anytime and wherever they might be!

Materials: Digital print on acetate paper (pack of four).
Dimensions: 15 x 10 (length x height).

All products designed with:
Eliana Athanasiou, Marina Sofroniou,Omiros Panayides and Marios Charalambous.

Years Produced: 2013-2015.

Photo Credits: Pashalis Panteli, Harris Kyrpianou and Draw Collective.

© Constantinos Economides, Draw Collective 2004 - 2021.